New uses since repaving
Alpines in pots
New shelf and staging
Focal point of the garden
Lilies in pots
Fan trained peach
Last year I rearranged the greenhouse, paved over the tomato beds and stopped using it for growing vegetables. It is now much lower maintenance, more spacious and gives me room for growing greenhouse ornamentals such as alpines and bulbs. It will also be used for overwintering tender pot plants such as my Agapanthus africanus. There is now enough room for a small table and chairs, so when the weather is a bit off we can sit in here for a coffee or meal.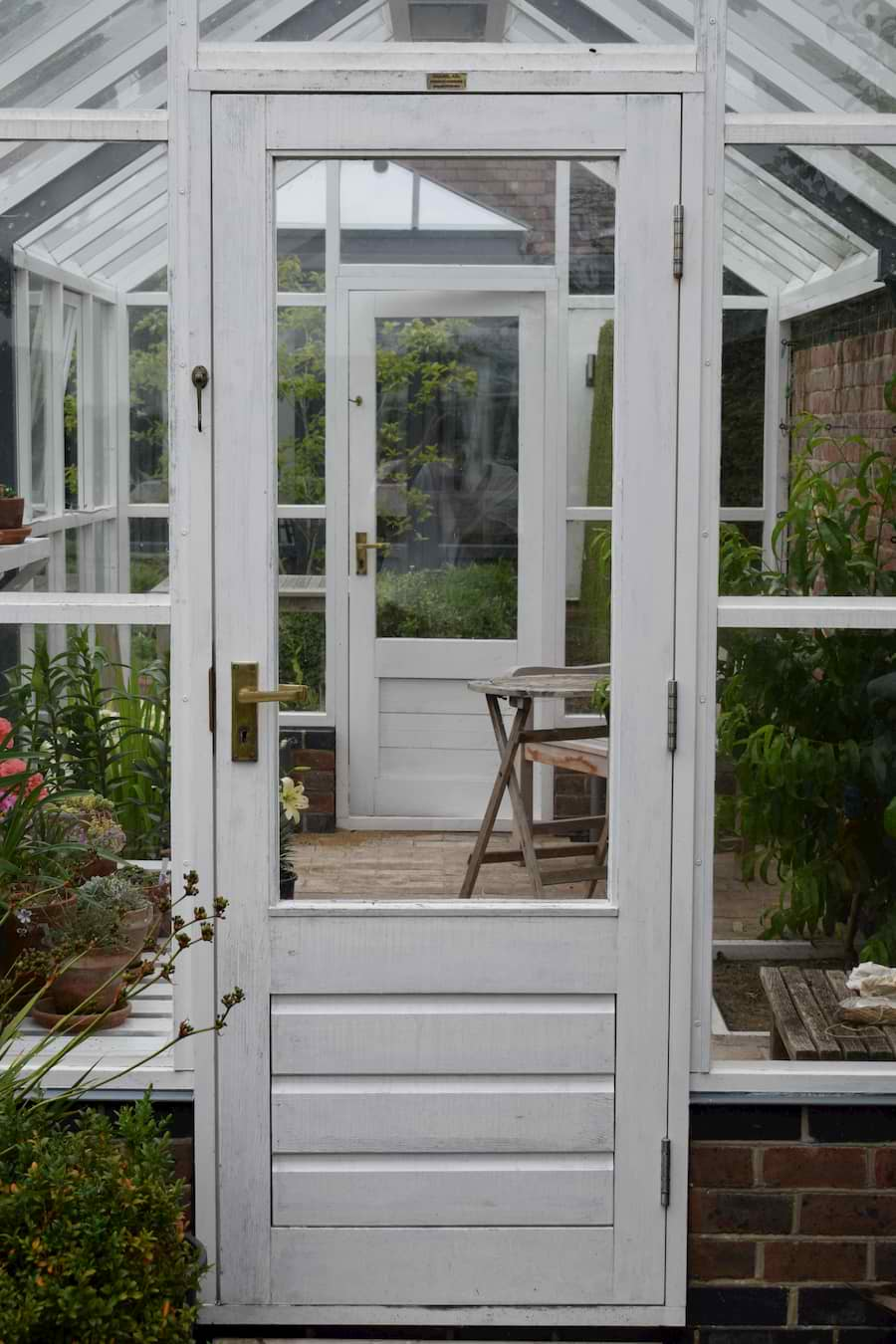 At one end I have grown a few low-maintenance alpines in pots. I have several Saxifrages, Sedums, Lampranthus, Achillea, Pelargoniums — nothing exotic or difficult. Just some little jewels.
These alpines sit on a shelf above a small area of staging at knee height. I made this by modifying the original basic cedar staging that came with greenhouse. I gave both the shelf and staging a couple of coats of white stain.
The greenhouse is still a feature when viewed from other parts of the garden. In the photo below it forms the backdrop to one of the new beds in the Pond Garden. In the summer the doors at both ends are often propped open for days on end, turning the greenhouse into a kind of glazed walkway connecting the two ends of the garden. The whole space is easy to maintain and enjoy. It also acts as a plant-hospital when I need to grow-on small plants before planting out, raise seedlings or coddle some cuttings.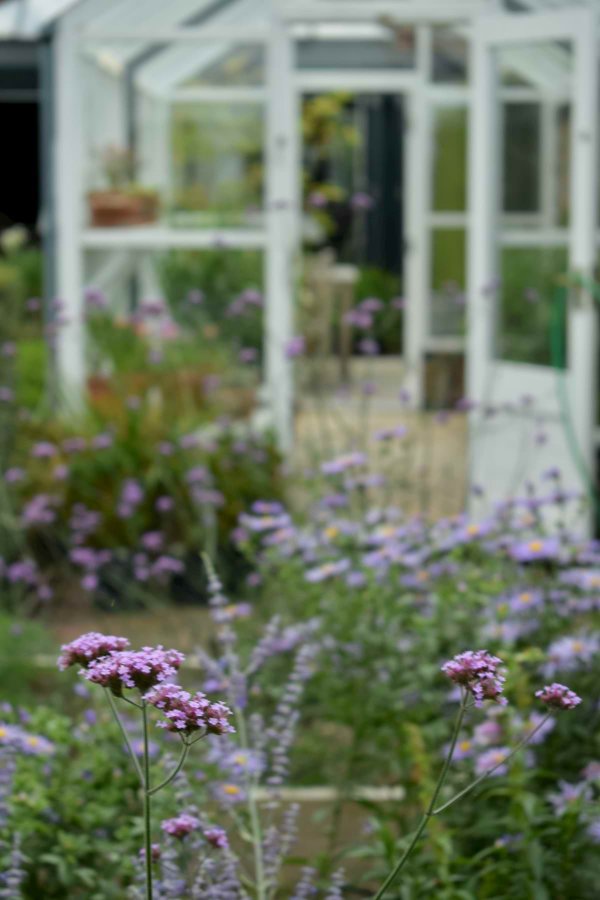 I have grown several large pots of lilies in the greenhouse this year which have flowered in succession over several months. Some of them have filled the greenhouse with their heady scent. The latest to flower is this magnificent Tree Lily 'Miss Feya' (below). I find lilies raised in the greenhouse are much healthier than those planted outdoors and don't get damaged by wind or rain. Also, they avoid with the dreaded lily beetle. Sometimes, I move them into the garden when they are at their peak so they are more easily admired from the house.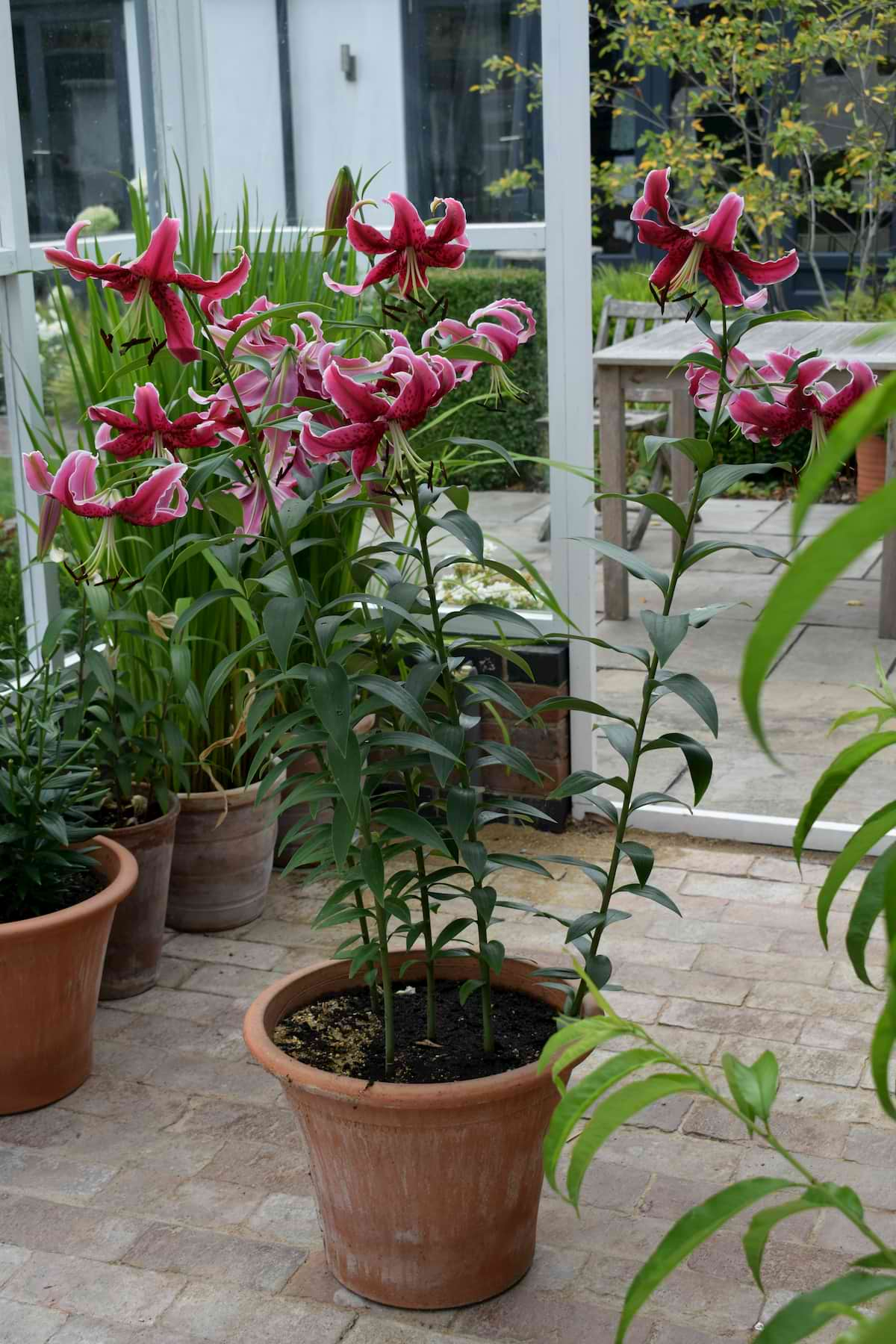 The back wall of the greenhouse is now occupied with a new fan-trained peach (see main post about it here). It is growing very well, and even produced its first peach in June.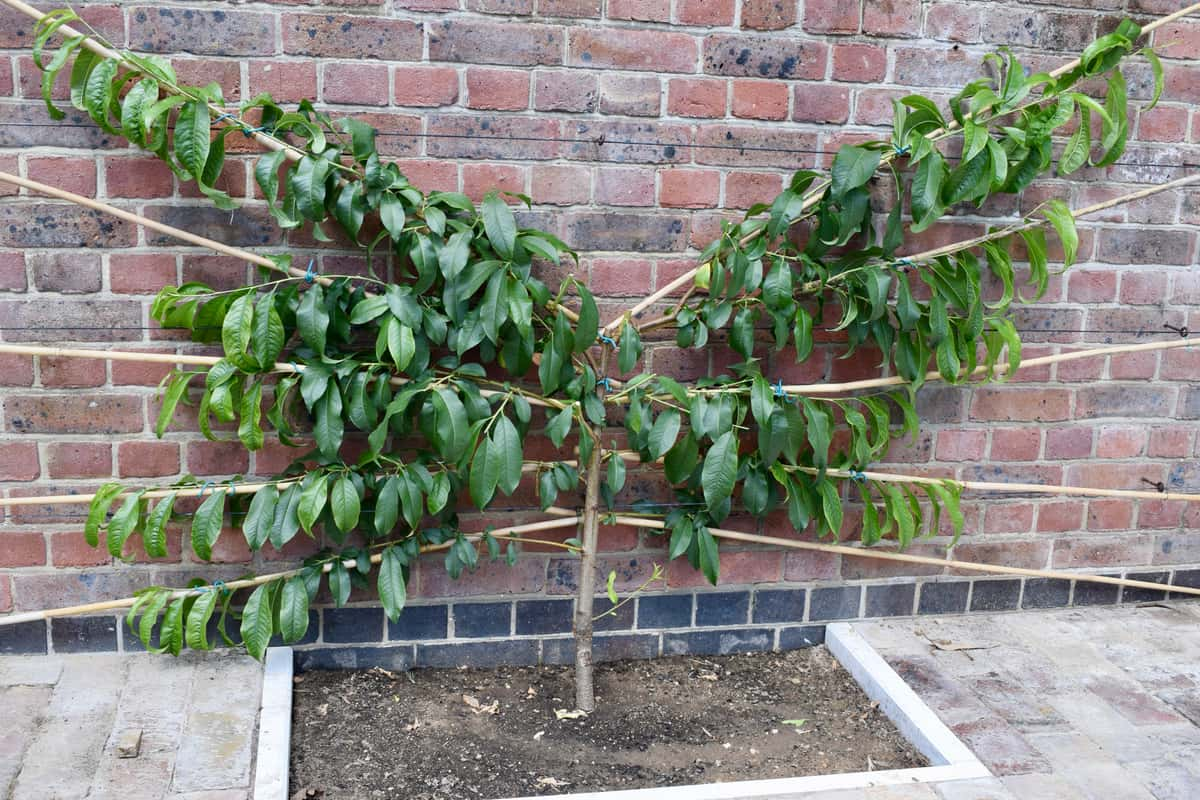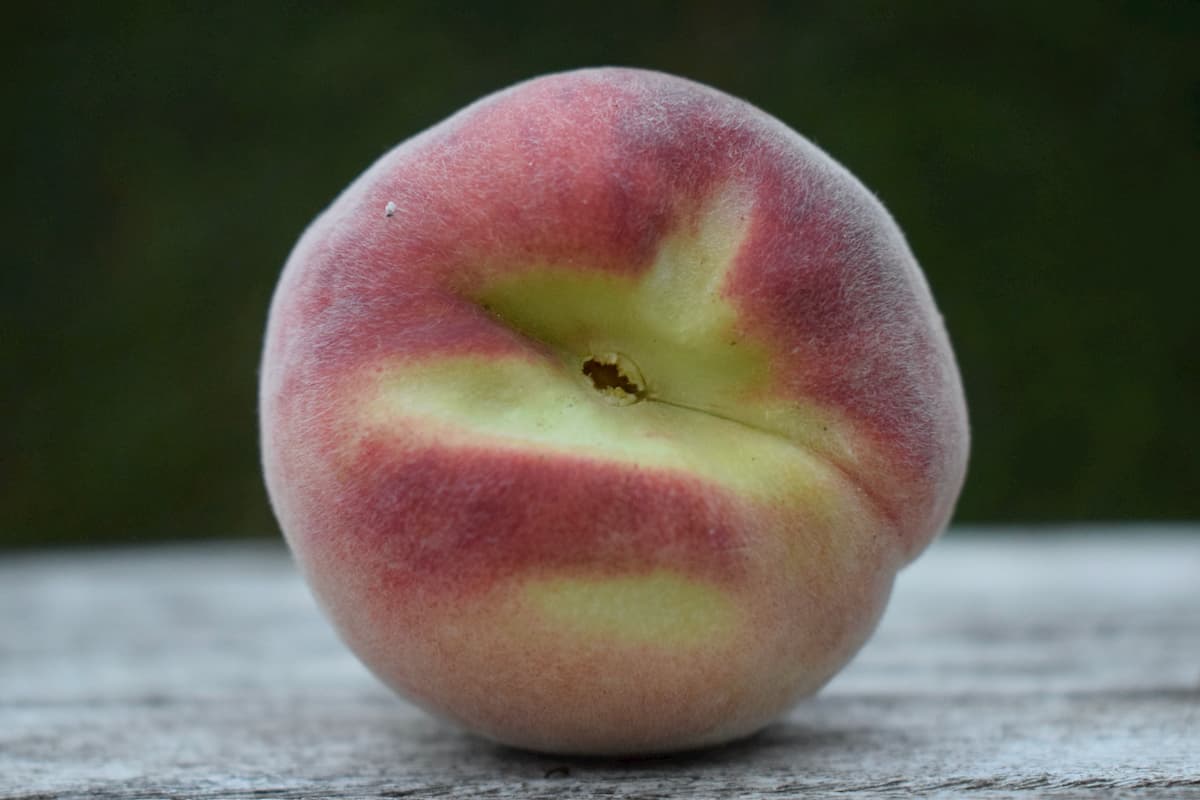 More about the greenhouse…
Greenhouse Design ideas
Why choose a lean-to style?
Aluminium or timber?
What kind of base?
Greenhouse style and rear wall
Door Options
Painted or natural cedar?
The final design