This site is an exposition of the development of the garden around my house here in Sussex, UK. I am an amateur gardener with a passion for garden design. I have been designing, building and tending these gardens since 2007. I have an interest in biodiversity and natural plant communities, taking a great interest in the wildlife that the garden attracts. My garden has to be productive, so I grow my own fruit, vegetables, herbs and flowers for cutting. In this blog I intend to share my insights, successes and failures and hope to inspire other gardeners around the world.

– Keir Watson

Overview of the Gardens
[Updated 2021]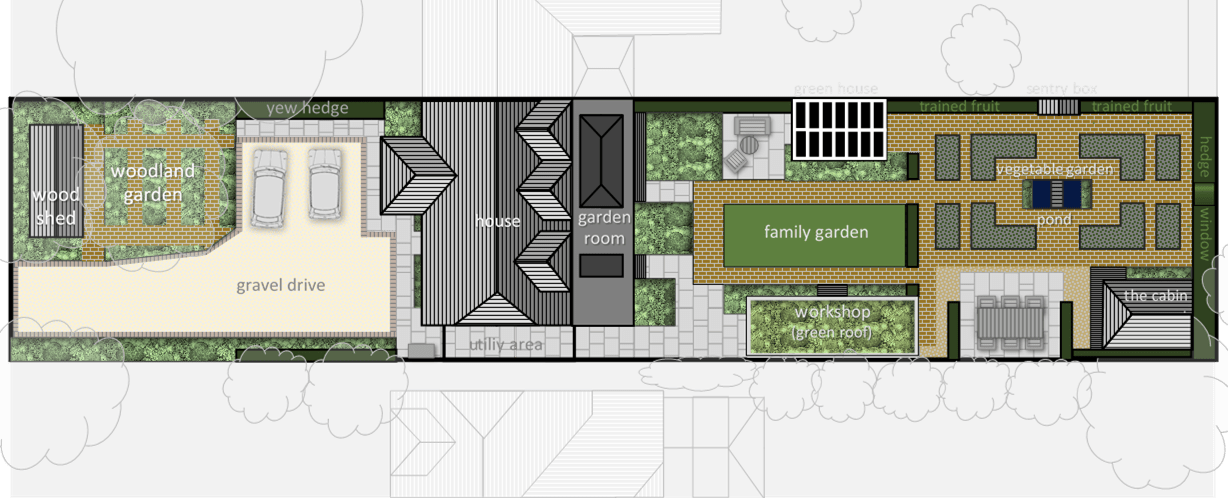 The layout of the garden has taken nearly twelve years, with the majority of the work being DIY. In 2016 we splashed out on the some hard landscaping – principally the drive and grey paved areas – to bring the gardens to fruition. In this blog I share the insights and techniques I have used to build the various outhouses, train the fruit trees (a very popular topic), grow the produce and tend the gardens. I also outline many DIY projects in detail for those who want to tackle such projects. In recent years I have become particularly interested in garden and plant photography – a hobby I strongly recommend to any gardener.
Front Garden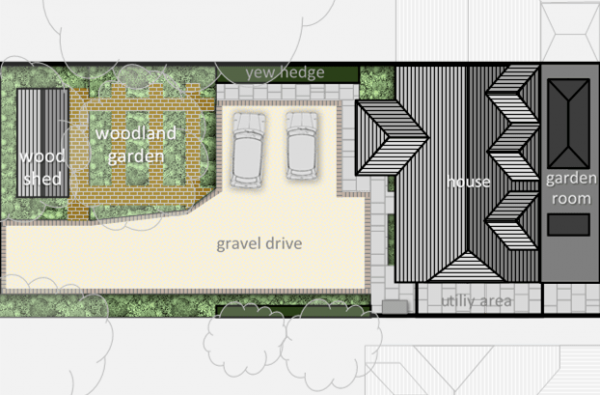 The front garden includes the following areas which have their own dedicated intro page on this blog and/or a series of posts about them. The woodland garden is shown in the photo at the top of this post. Click on the links to find out more about each area:
Rear Garden
The rear garden is where most of the action happens, so there are a lot of features in the list below. The rear garden was developed from the far end first: after the cabin was constructed the vegetable garden was laid out. Next the greenhouse, then the workshop with green roof. Finally, the law garden and paving tied it all together: a design triumph which gave the impression that everything was planned from the beginning!
A view over the rear garden [OCT 2018]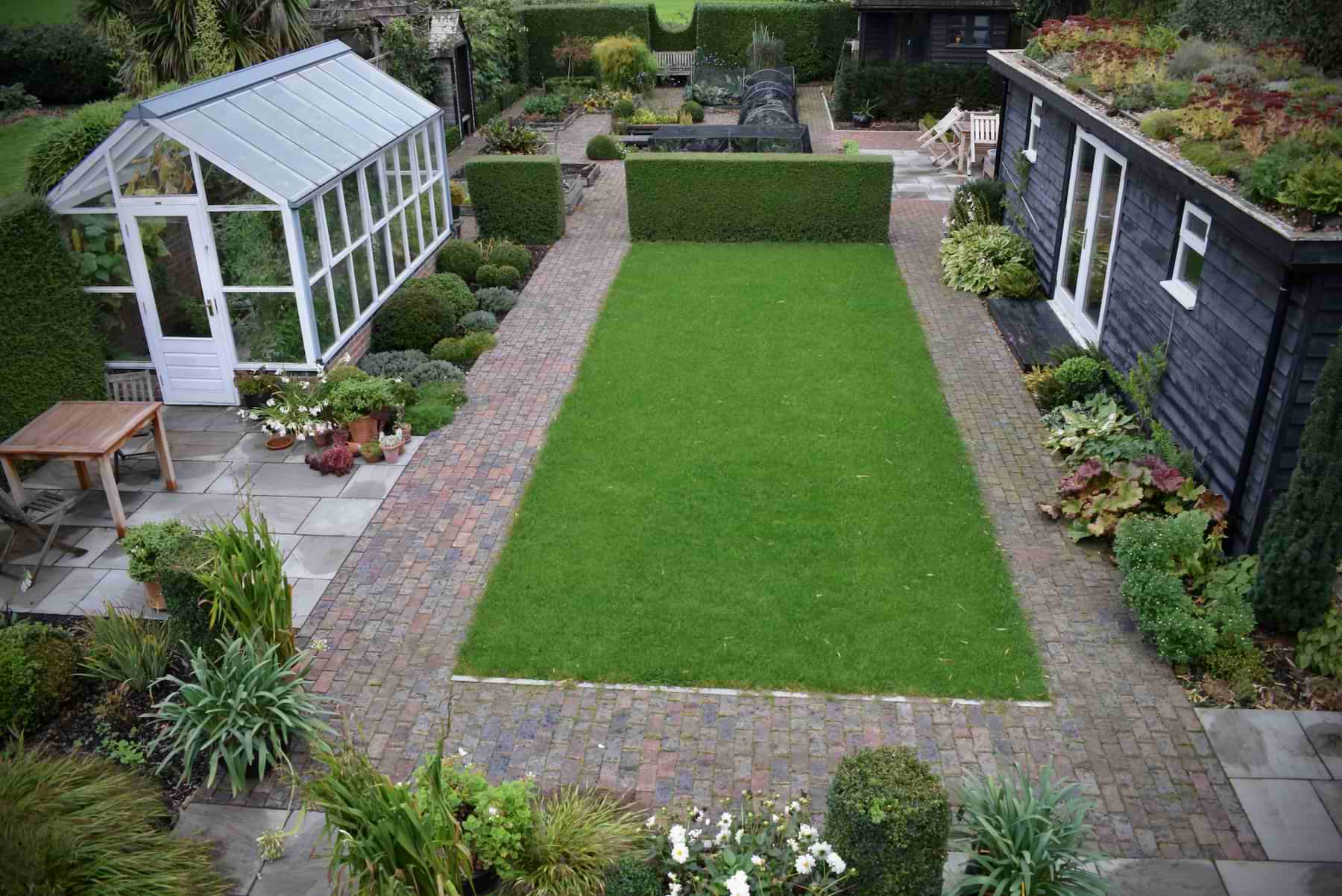 What to explore next