PART 2: Construction of the brickwork and rear wall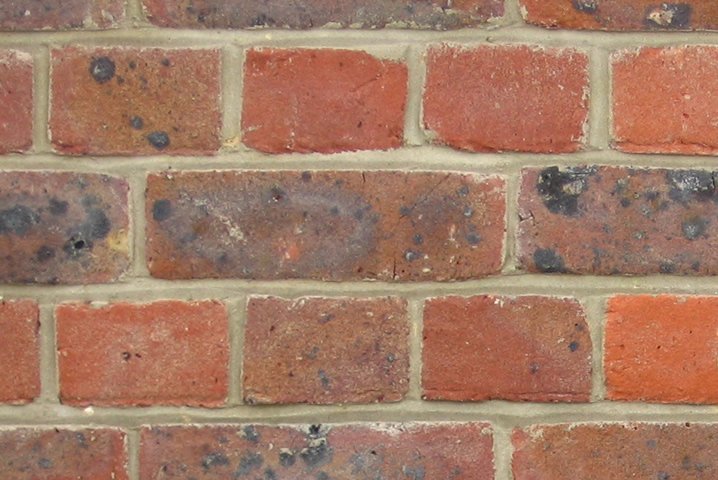 Oh, if I could afford a wall around the whole garden! Still, this was a chance to build a small section (19 ft long and 6 ft high) in place of three fence panels, against which the greenhouse will 'lean'.
The main bricks are a heather multistock, with waterproof blue engineering bricks at DPC and to cap the walls. The rear wall is nine-inch thick, laid in English bond – alternate layers of stretchers and headers. This is not only a very strong bond but also provides a decorative effect rarely seen on modern cavity-wall buildings. The pointing is bird-nose – just for visual effect – no practical advantage to my knowledge, although the builders cut corners on the rear of the wall, giving my neighbours the less decorative standard rubbed joint. The lesson, as always when working with contractors, is specify everything and put it in writing! You can't blame them for doing things to suit themselves if you haven't made clear exactly what you want.
---
Greenhouse Construction details: