7. UPDATE 2018 onwards
As you can see it is still looking great, and sits more comfortably in the garden than ever. The paving in front of it is recent, as is the brick barbecue, sink, and just last week, the table and chairs.
Last year (2017) we completed the hard landscaping at the far end of the garden where the cabin is situated, creating for the first time a dry all-weather path to and from the house (no more wet ankles from the long grass!) We also added a yew hedge in front of the Cabin, so the porch could only be accessed from the side, rather than from the front.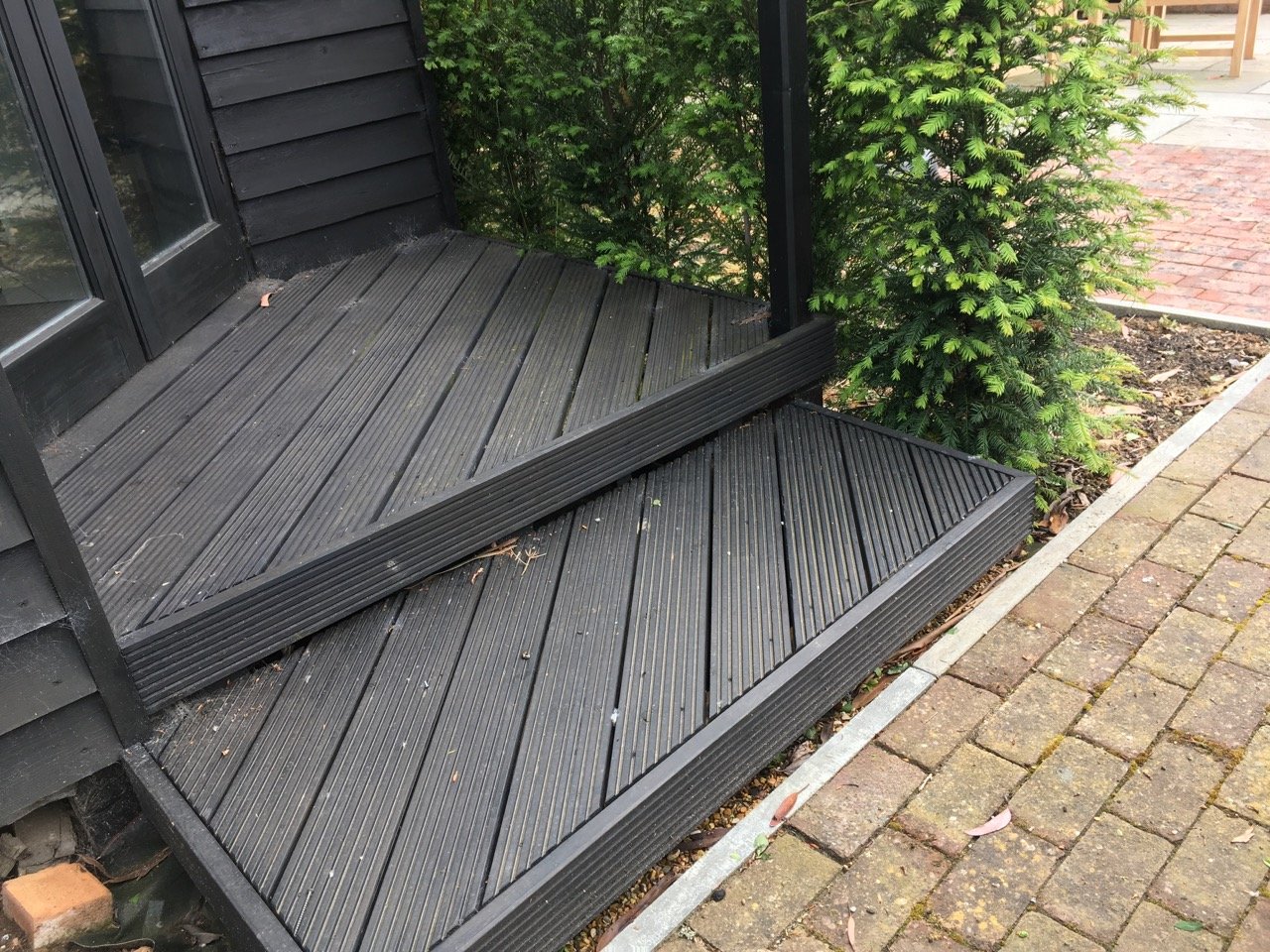 We took this opportunity to add a decking step to the entrance of the porch – a long overdue requirement, as it was a 12inch giant step to get in up till now.and we also put decking stain down to make the surface black like the cabin. The result has been very pleasing as you can see in the photo above.
Related Reading