6. Cladding + Finishing Touches
For the external cladding I used sawn feather edge treated softwood. This was an economic option, and unlike the roof I skipped the battens, simply screwing the boards to the frame. I used stainless steel screws which turned out to be rather soft, shearing off rather too often. The heads also calmed out too often making some of them almost impossible to remove. Bummer. On the bright side, however, they have not rusted!
Fixing them straight to the frame wasn't so clever. After the first rain we discovered that water had soaked into the boards, tracked along the screws and left the internal posts wet. The breather membrane can only work with an air gap, which I had denied it. For a while I was disheartened. It would be almost impossible to remove them all and batten them out. Instead I decided to see if adding a gutter and painting the cladding would help. Amazingly it did, and we have never had another damp problem. Wow.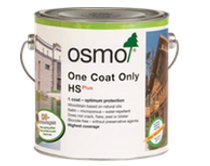 The external wood was all stained with OSMO One Coat Only 'Ebony'. This vegetable oil based stain claims to be highly water-repellent. Turns out it is too! It goes on very easily and a 2 L tin covers a very large area. I have to say I can't praise OSMO stains highly enough. In the 15 years since it was built we have given it one full redcoat and a couple of spot treatments. That's far less than you would expect for a standard polymer based paint. Even rival microporous paints have not lasted so well in my experience. That said it does have one weakness: it weathers quickly on horizontal surfaces such as window sills. On the plus side, though, reciting is super easy as you never have to tub it does first. Just throw another thin coat on and it looks as good as new. We have found it works best (and stays looking good longest) on sawn timber as opposed to planed surfaces.