Travelling home along a narrow country lane near Colworth, West Sussex, I was suddenly struck by a large splash of purple-blue flowers growing on the bank at the side of a field. The UK has an impoverished wildflower selection compared to Europe (a result of the last ice age) and aside from bluebells, this vivid colour is a rarity outside the garden. I only had my ageing iPhone, but I managed a few snaps out of the window before another car came along and I had to move on.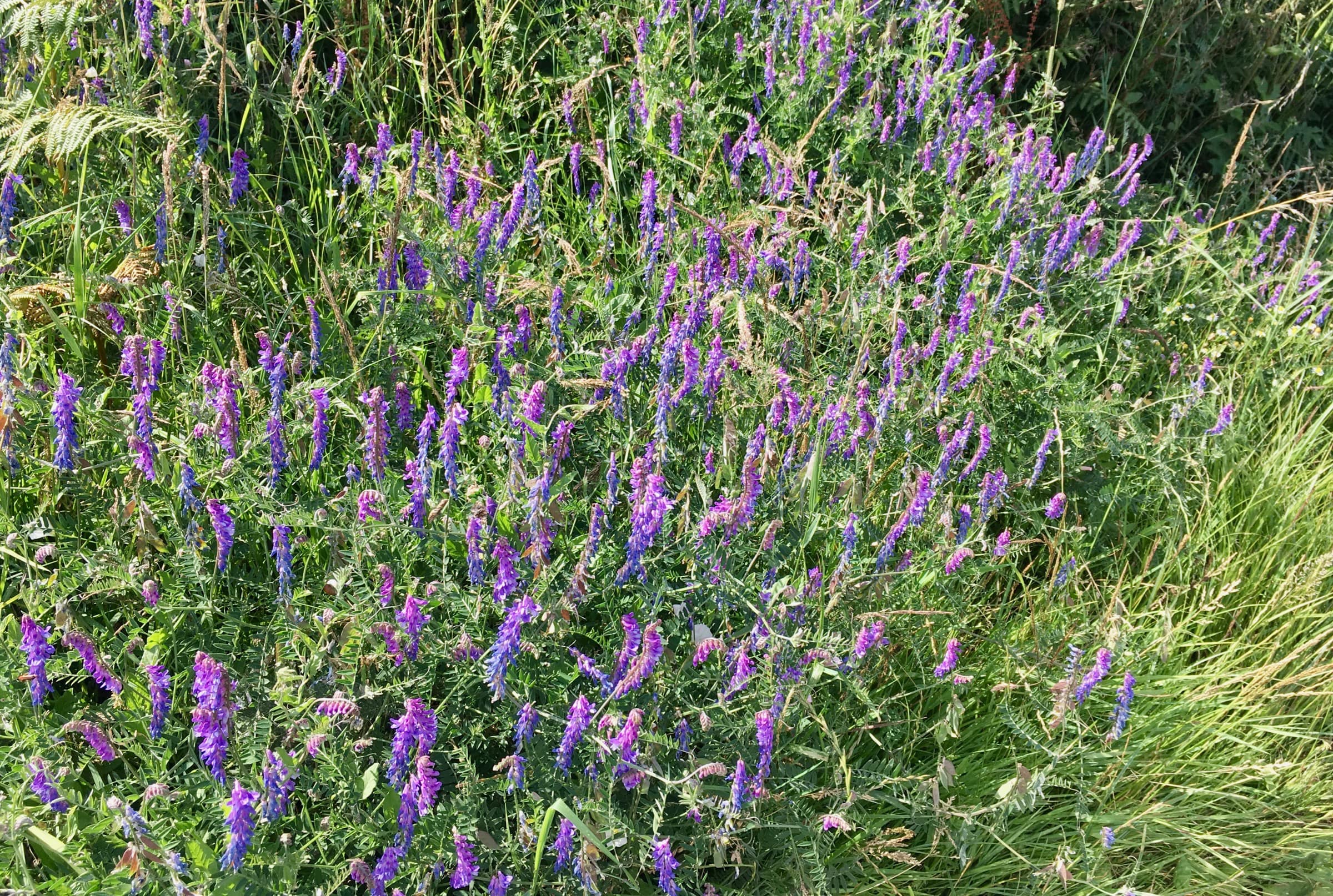 I believe this is Cow vetch (Vicia cracca), part of the Fabacea (Leguminosae) family, that includes peas and beans. It is a perennial which regrows every year from a hardy rootstock, sending up many shoots with grasping tendrils, climbing to 5 feet (1.5m) where it has support. Here, on a sunny south east bank, it is growing amongst grass and bracken fern, so tends to sprawl. The leaves are composed of multiple leaflets with tendrils at the tips. From each leaf axil rises a flowering raceme composed of dozens of individual flowers.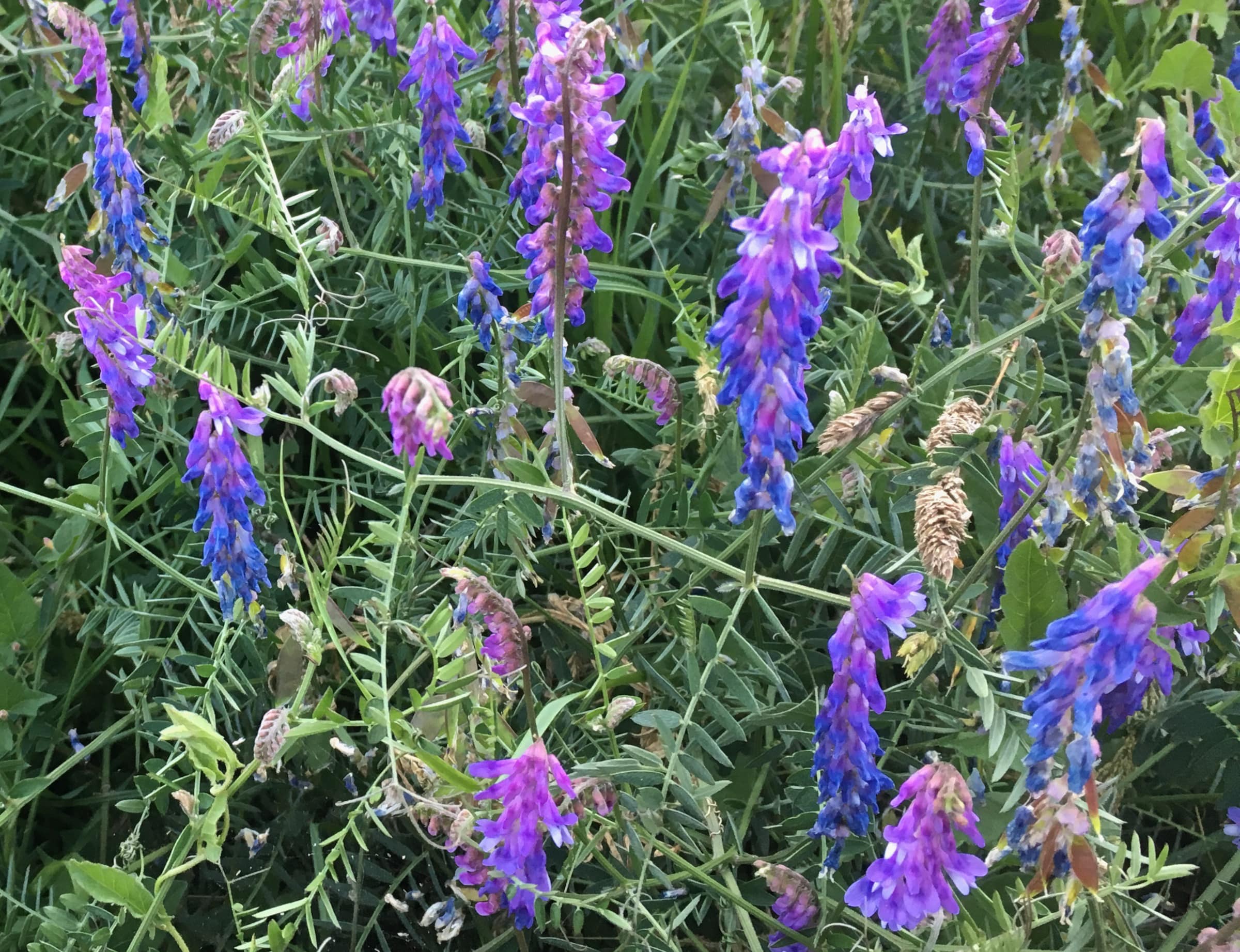 The flowers are very colourful, including vibrant variations on purple and violet-blue. The effect is quite striking showing differences between racemes, as well as within each racemes and even within individual florets. The whole plant has a glaucous quality with the grey-green leaves.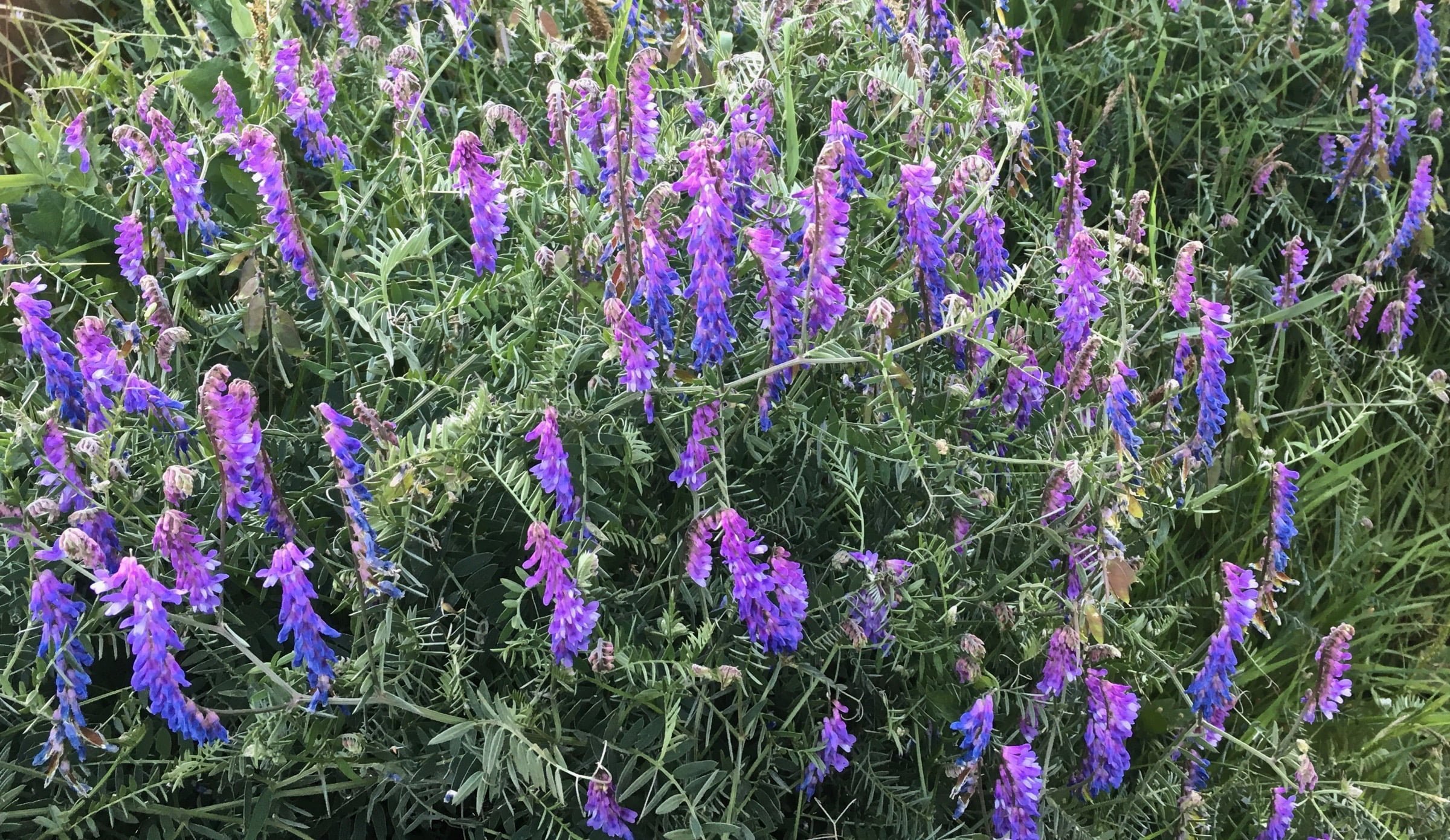 Apparently it is common and widespread in the UK, partly because it is used as a fodder crop and also because it is sometimes deliberately planted to prevent erosion as it has very deep roots.