① Introduction
Paeonia mlokosewitschii is such a mouthful that it is often referred to (rather amusingly) as 'Molly the Witch' for short. Whatever you call her, she is an outstanding and reliable perennial for sun or dappled shade. There she is in the corner of my Woodland Garden (towards the back).
My Molly is the pink form. The usual flower colour of the species is a soft primrose yellow. Both varieties are very beautiful and unusual peonies.
I got mine from Beth Chatto, but they currently only offer the yellow form. I can't remember exactly when, but my first photos are dated 2012 so it is at least ten years old and has been a very reliable throughout.
Shade tolerant, long lived, reliable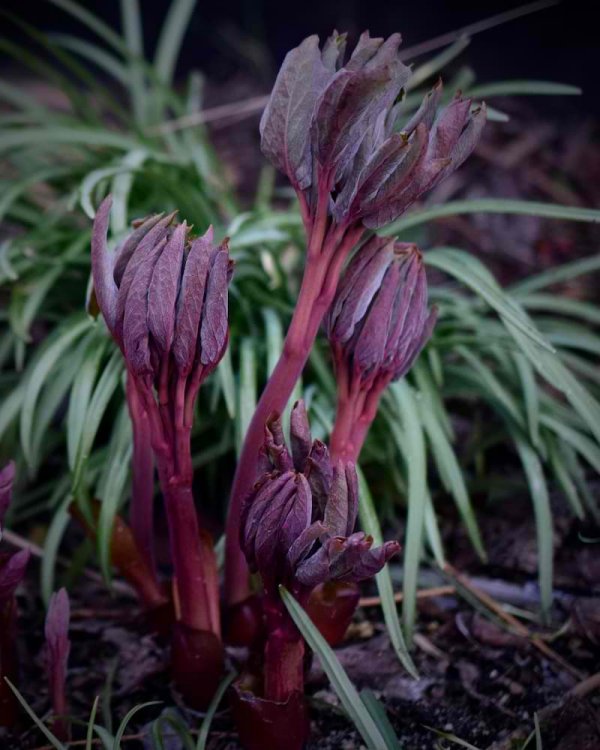 ② Growth
Peony "Molly the Witch" is an herbaceous perennial, dying back to the ground in winter. In spring it reemerges from the soil from stout burgundy buds.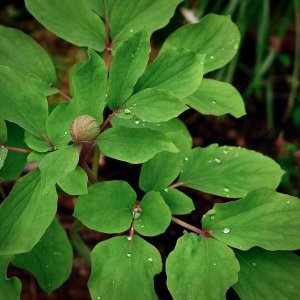 Fleshy maroon stems emerge in March, carrying deep purple young foliage. For several weeks they produce a fascinating display all on their own.
Gradually, the foliage opens to form broad leaves, deeply lobed and rounded with distinct veining – the colour being slightly toward the blue end of green (inset image)
Handsome foliage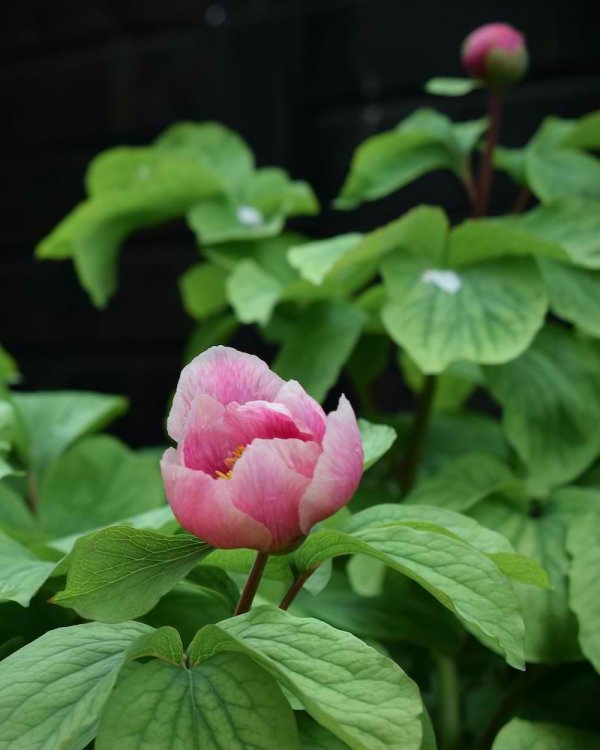 ③ Flowers
When the buds first break, Peony mlokosewitschii's flowers open deep pink (at least in the case of the pink form!) however the color changes over a matter of days to a pale cream or white with pink veining.
Like many peonies, the petals are semi-transparent, delicate, tissue-paper-thin miracles. Each flower a 4inch (10 cm) cup, opening to 6 or 7 inches (18cm) as they unfold.
Inside each bowl is a huge boss of golden stamens from which emerges a deep rich spicy fragrance. In the quiet corner where I grow mine the perfume fills the air for days.
Exquisite, scented flowers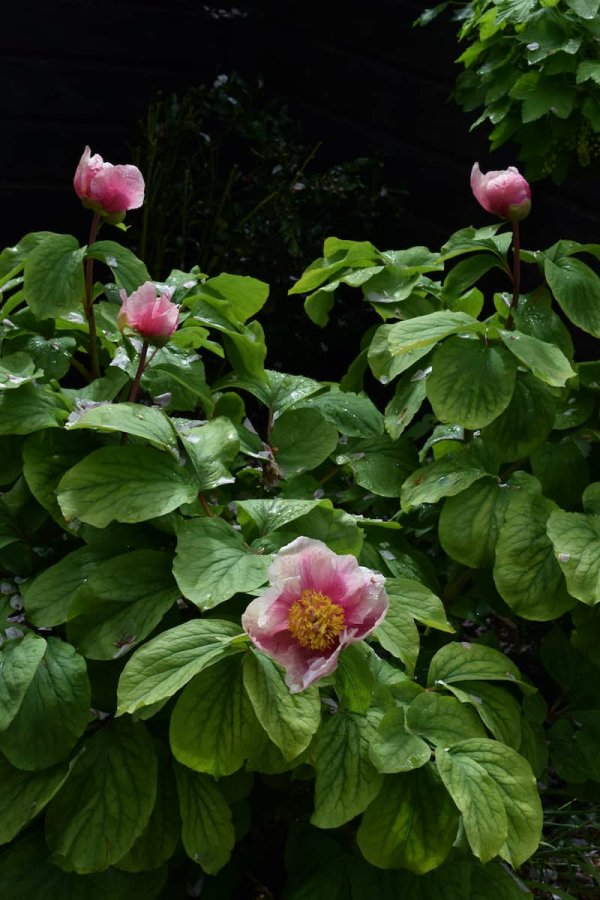 ④ Summary
26in (65cm)
32in (80cm)
pink / buff
May
full or part sun
fertile, retentive soil
scented
Paeonia Mlokosewitschii is an outstanding and easy-care peony, especially for part shade where other peonies might not grow well. Like the rest of the clan, its one weakness is the very short flowering season, but unlike most peonies it has very attractive foliage that can hold its own alongside woodland grasses, hostas and hellebores for the rest of the year.
Mine has been reliable and trouble-free for a decade. I'm hoping to get the yellow form too when I renovate and replant my woodland garden.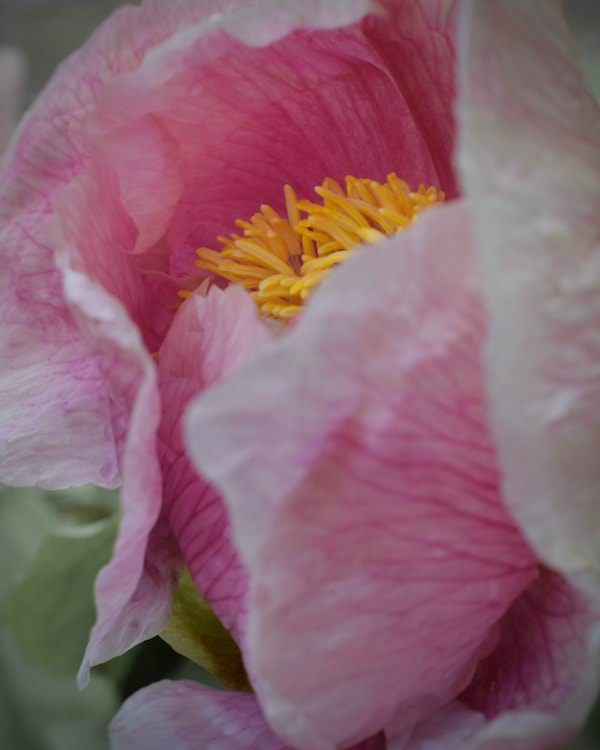 Ideal for beginners and collectors
⑤ Paeonia Mlokosewitschii – Pink Form – Photo Gallery