⇧ I'm not sure of the variety name of this double white oriental hellebore, but it is one of my favourites and has flowered prolifically in my woodland garden for over ten years. The petals start green but gradually turn white as they open.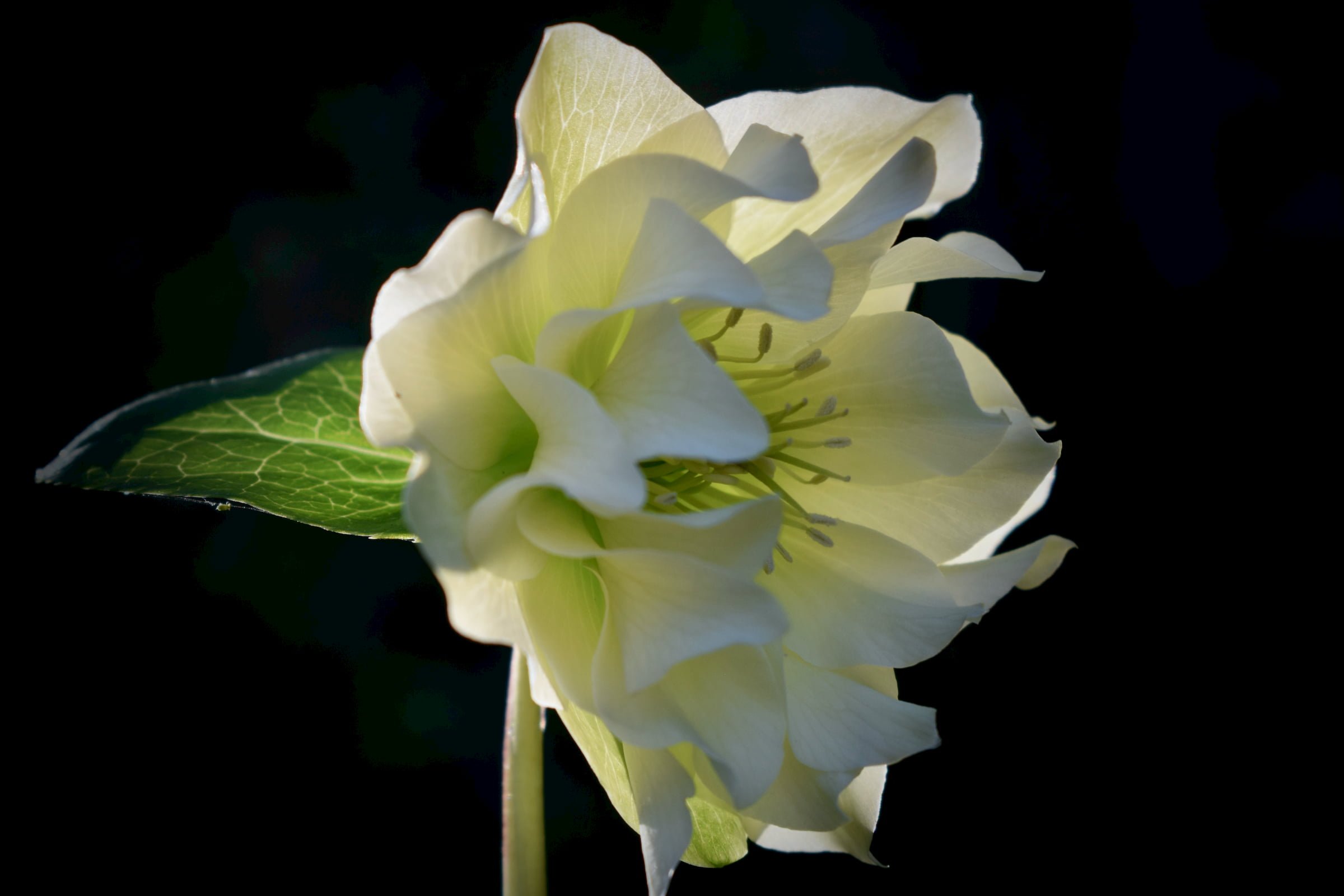 ⇧ I captured this shot on March 25th 2020 at 4pm, with low sun lighting it from behind. The fence beyond was in shadow and the high contrast has obliterated it. This image has a lot of detail and rewards the eye the more one studies it.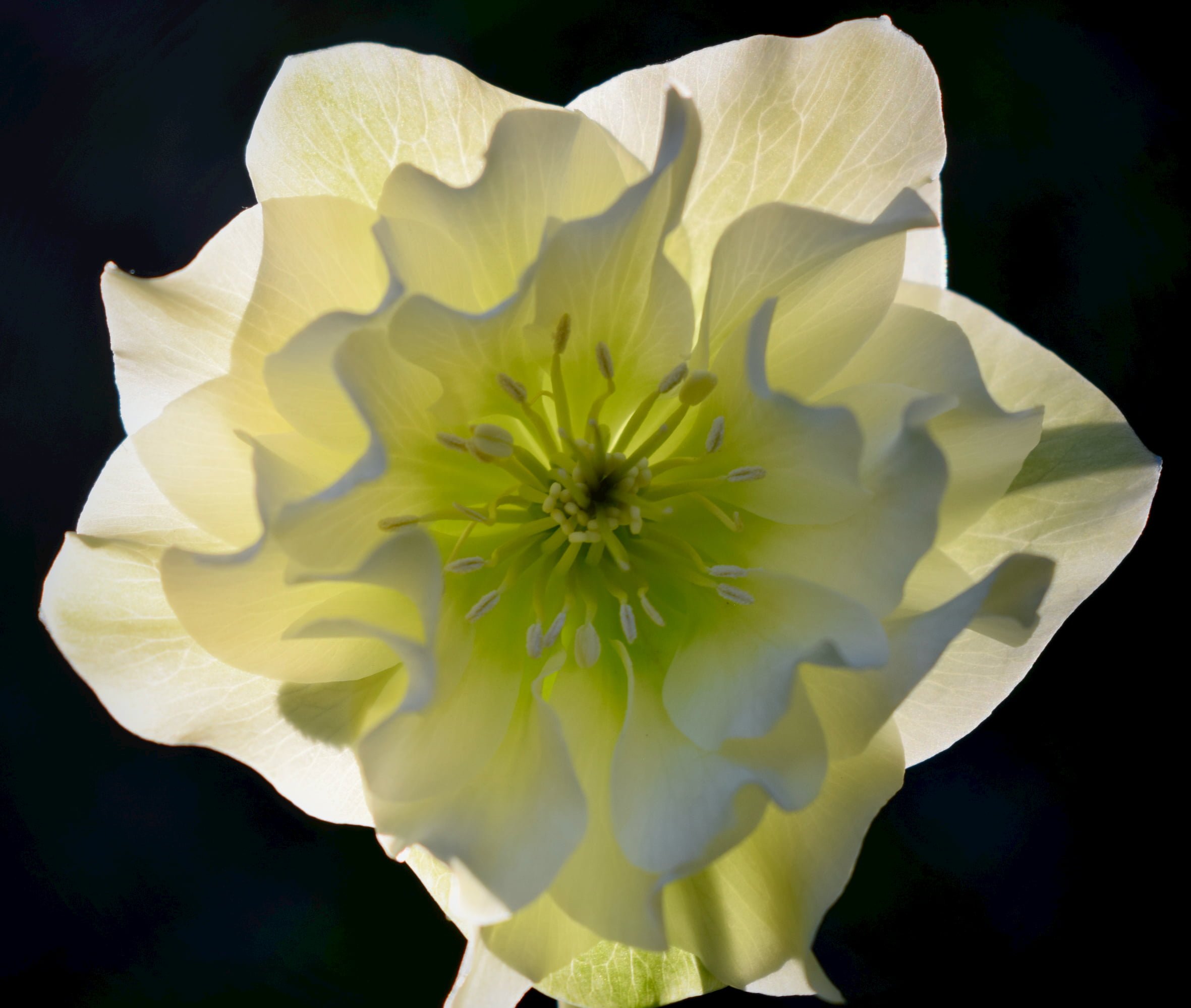 ⇧ Full-frontal. There is so much here to like: the anatomical detail of the anthers and stamens; the layered waves of soft-focus petals, grey-blue tips; the illuminated veins of the rear petals; the deep green glow at the centre drawing one in.
⇧ Desaturated and cropped square to bring out the symmetry. The anthers and stamens have taken on some of the qualities seen in electron micrographs: a window into an alien world. The folds of the petals are particularly seductive.