I spotted these weird sculptures through a gate of Pallant House courtyard in Chichester. It seems to be a variation on the green-man, but this 'tree person' has been espaliered!
He's looking a bit worse for wear. There's a lot of bracket fungi growing on his trunk and legs, and what looks like too much deadwood.
Still, there are some living trees here too…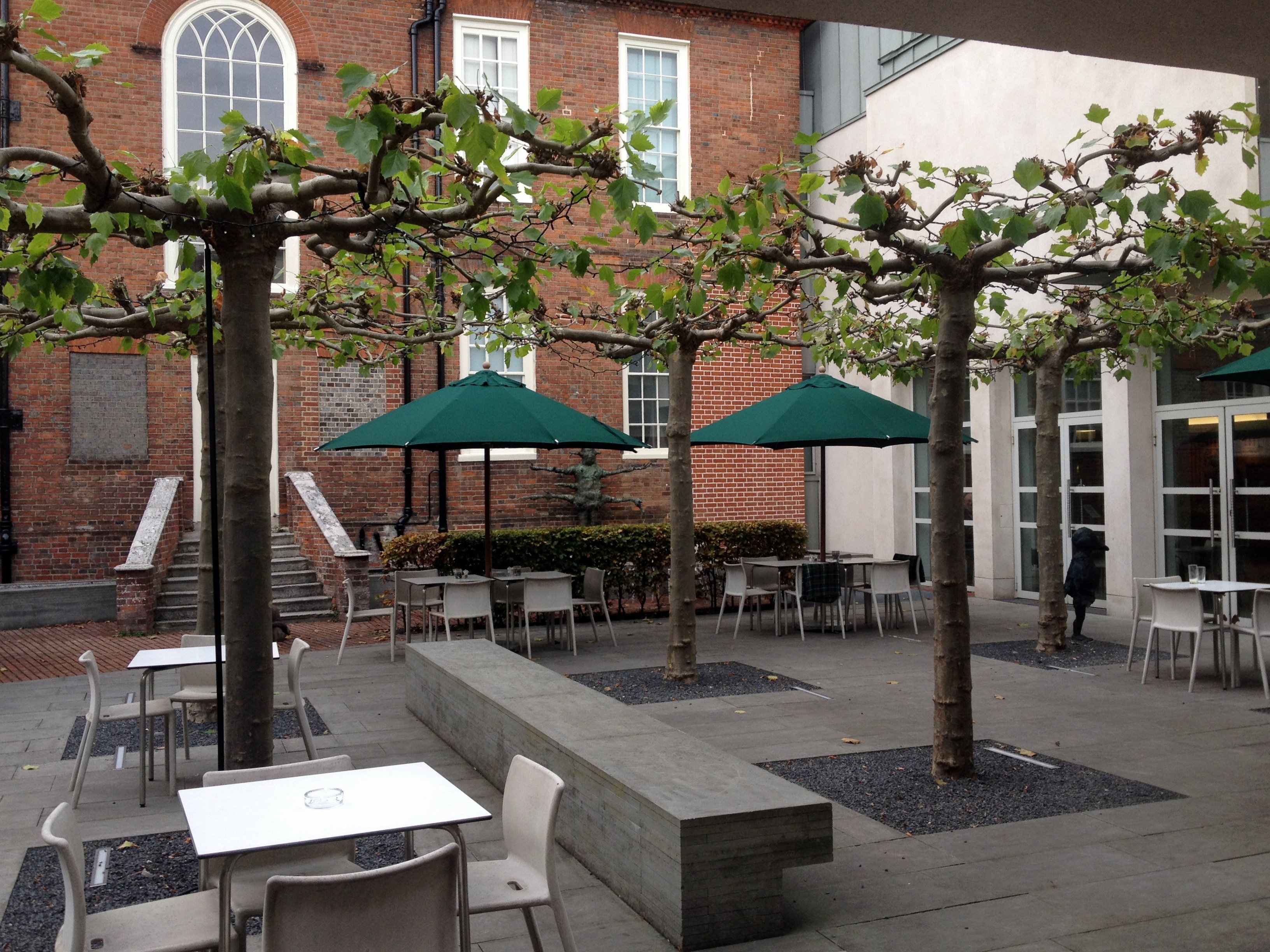 The outdoor seating area of Pallant Restaurant & Cafe has some real trained trees as well as the strange sculptures: These trees have been pruned into umbrellas – flat topped with horizontal branches. It's quite interesting, creating a living ceiling above the tables, but to my mind the space is rather dead and cold. Too much grey stone under grey skies 🙁
If you are in Chichester it is worth a quick look. Can't comment on the food though.