Lily turf (Liriope muscari) flowering in September.
They can easily be propagated by division in spring.
Free plants anyone?
With prices in garden centres rising so quickly, being able to propagate your own plants is very rewarding. In this post I'll show you how I divided the Lily Turf, above, to create a bunch of new plants.
When to divide Lily turf
Spring (Mar-April)

What you'll need:
• Spade
• Serrated knife or saw
• Pots or space in your garden if planting out

Lily turf is a tough evergreen perennial that thrives in dappled shade. Unlike most shade-loving plants which flower in the spring, lily turf flowers in the autumn when almost nothing else is out. The wild type has rather washed out mauve flowers, but improved selections are a good purple-blue, but there are white and almost pink varieties available. I have three clumps of the appropriately named Liriope muscari 'Moneymaker' growing in my shade garden alongside lungwort and Brunneras. Moneymaker is particularly free-flowering with a good deep colour (as you can see in the photos at the top and bottom of this article). Despite being drought tolerant, very dry summers can stress the plants and prevent them flowering, so watering in dry summer periods will pay dividends.
My plants are ten years old now and have grown into large clumps 18in (45cm) across. Together they now take up too much space in their bed, so I decided to remove one that was growing too near the edge of the bed. Instead of dumping it in the compost bin, I took the opportunity to divide it into four smaller plants which I potted up, ready to plant out (or Gove away) later. Unlike many perennials when Lily turf gets old and congested flowering is not reduced, so old plants do not need to be divided to remain healthy. However, division is an easy way to get new plants.
Dividing Liriope step-by-step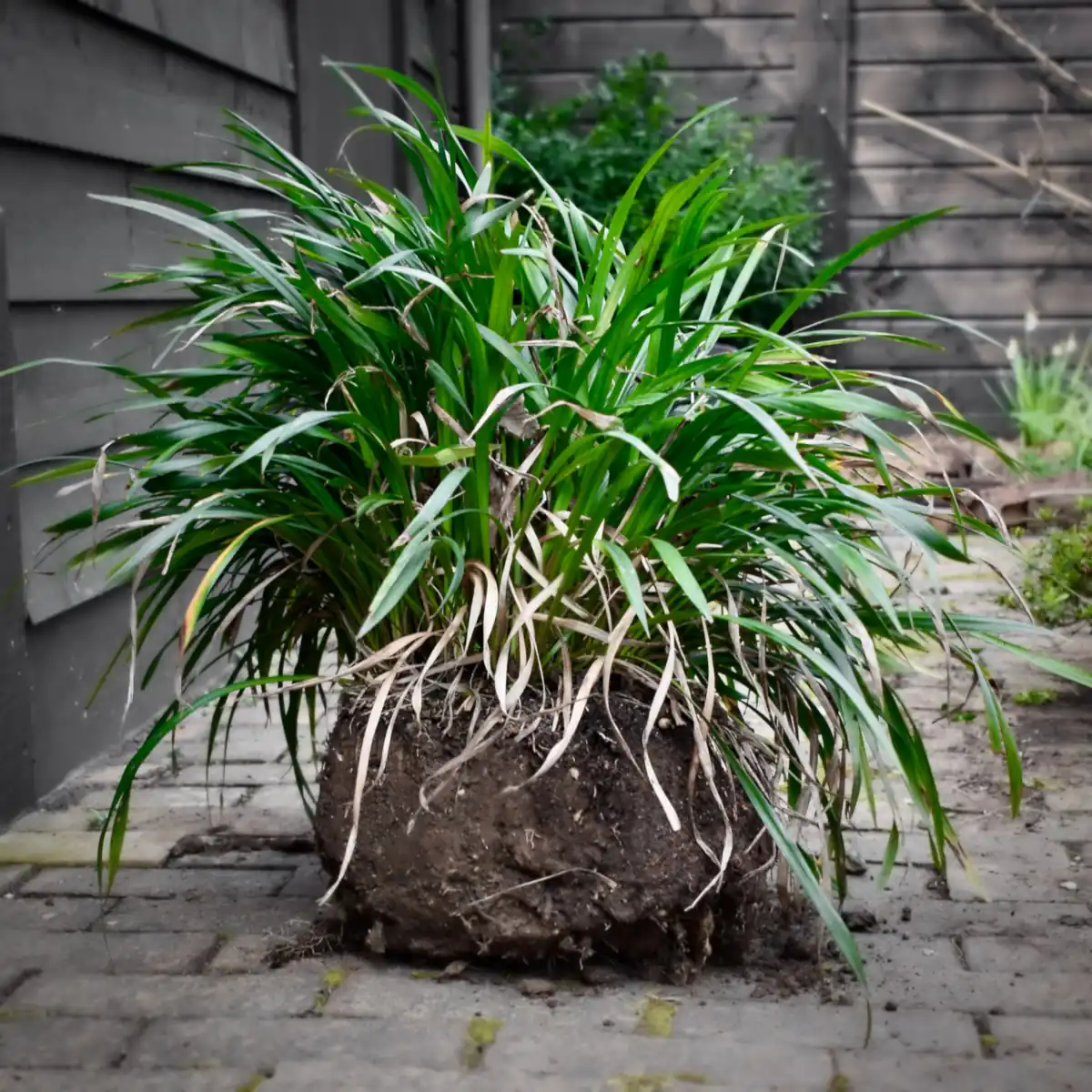 Dig out the clump
In spring, dig out the clump you want to divide.
Using a sharp spade dig around the plant about 1 inch from the base, then lever it out trying to retain a good root ball.
Split the clump
A sharp spade may be enough to cut through the root ball but I needed to use a saw as the fibrous roots close to the surface was tougher than I expected. A bread-knife may also be suitable.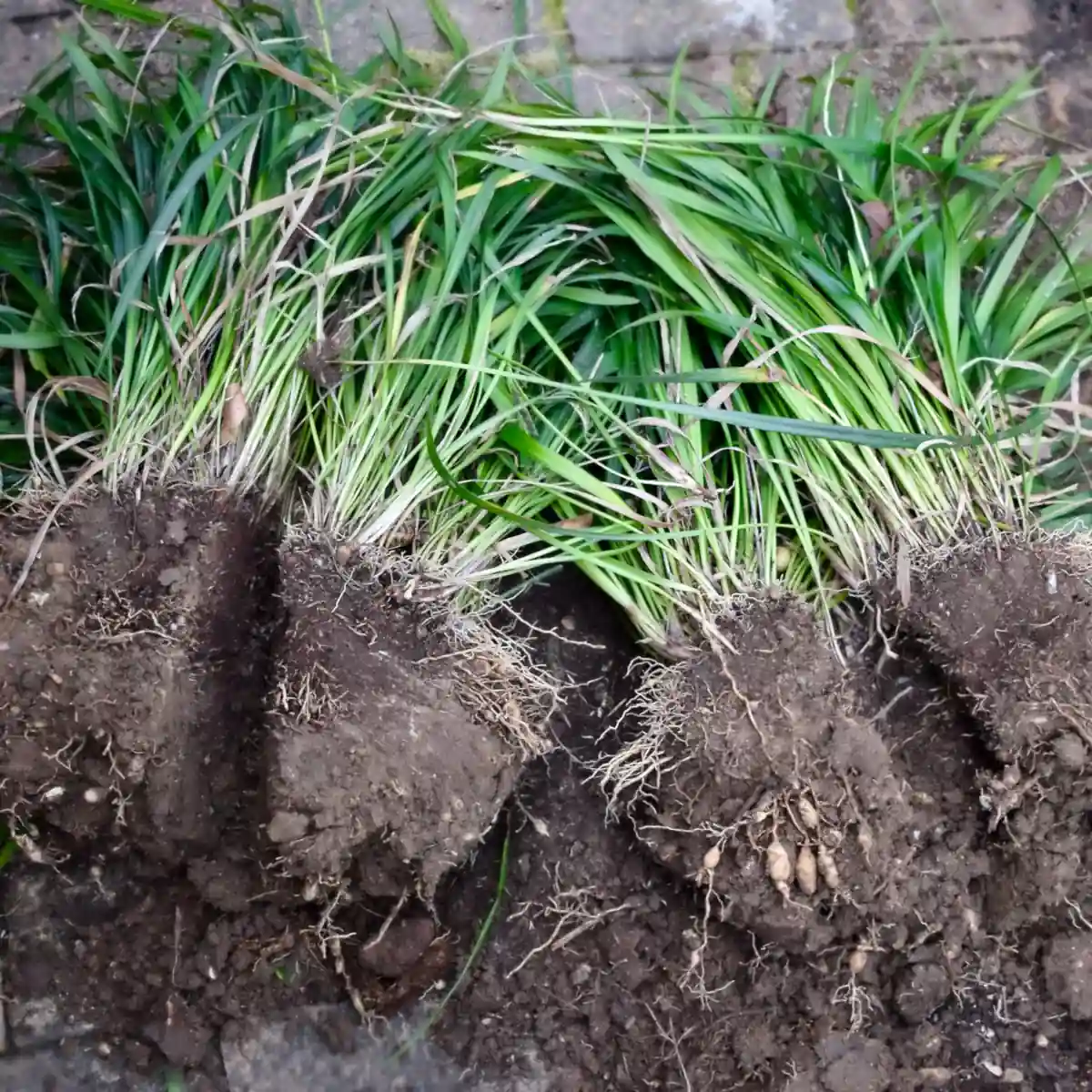 Divide further
Repeat until you get nice chunks each with a good root system.
I stopped at four but could easily have made six or eight divisions. If the pieces get too small they may not have enough of a root system to grow away
Note the root system in the photo above: lily-turf has matted roots near the surface as well as nodular storage organs (tubers) deeper down.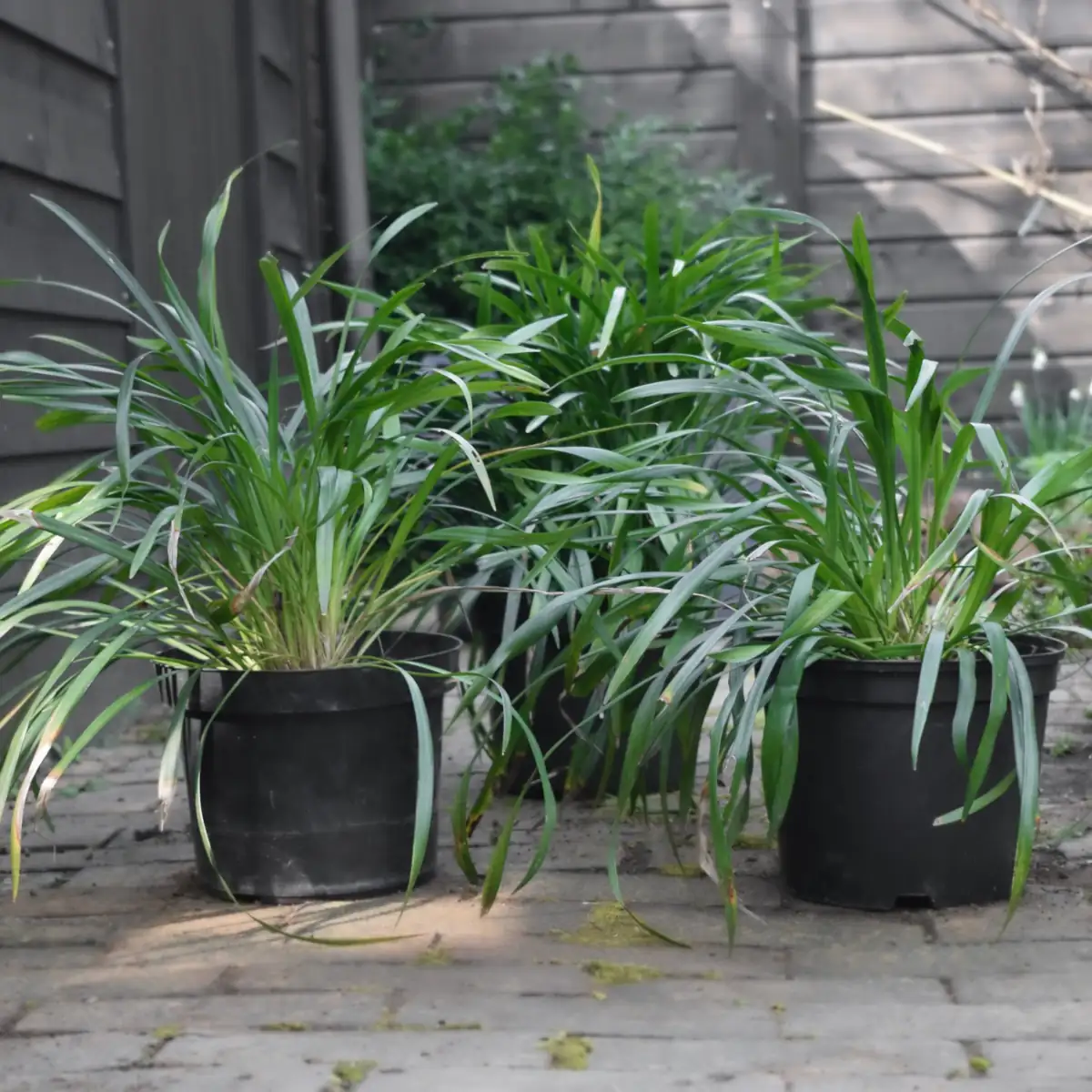 Plant the divisions
Plant each division in a new spot in the garden or, as I did, pot them up and grow them on.
As my divisions were quite large I used some old 5 litre plastic pots that I had spare. These immediately looked bigger than new plants in the local nursery! I could have divided them into six or eight pieces and still had good looking 3L plants.
Fresh compost will give them nutrients and encourage new root formation. Keep well watered until they have recovered and started to grow new roots. Don't be surprised if some of the perimeter leaves die off in the first few months as some will inevitably have been severed from their roots.
---
I wonder how long my new plants will take to settle in and flower? I'll add some pics later in the year. In the meantime, here's another photo of the original plant, reminding us of what we have to look forward to: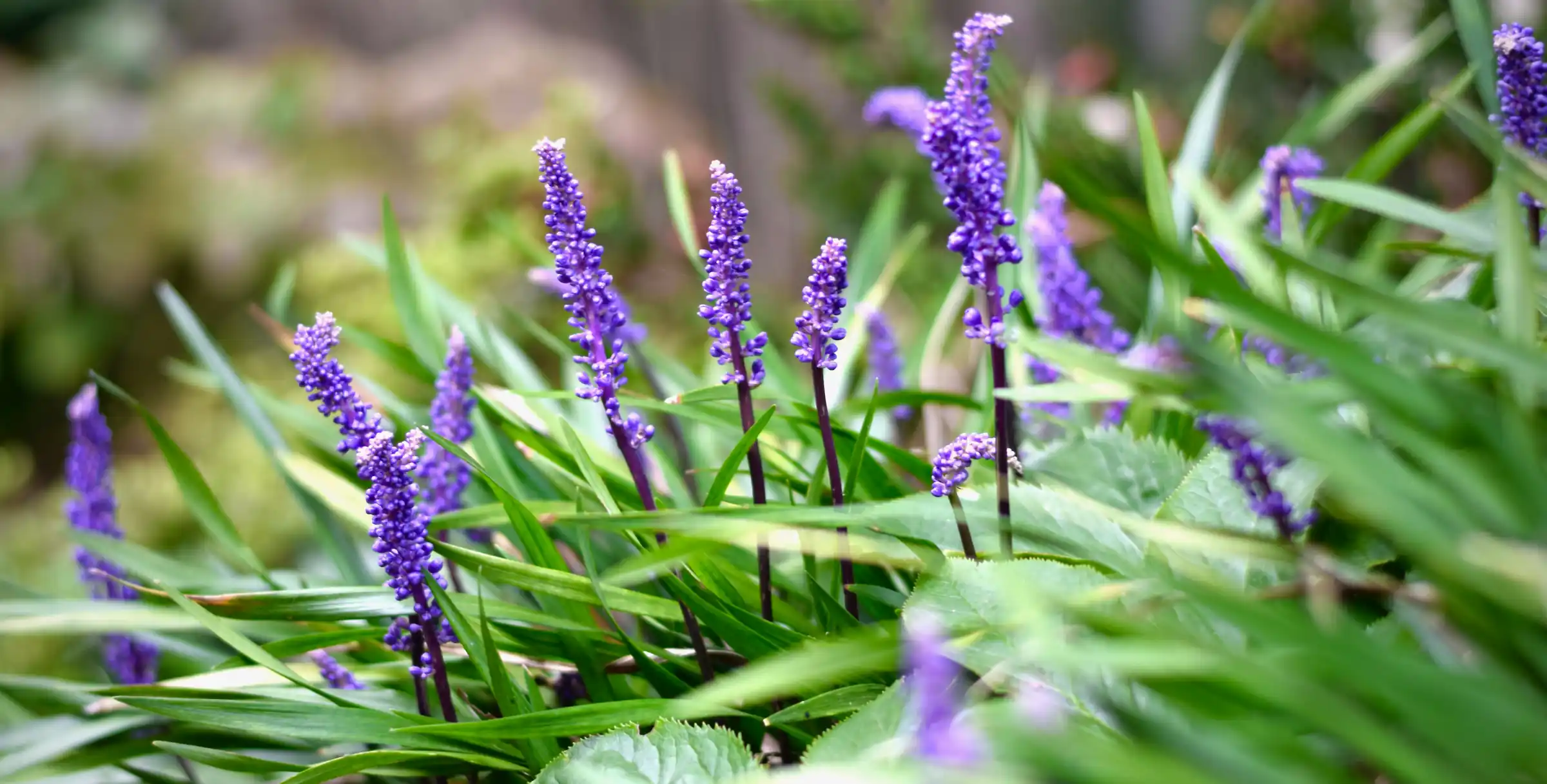 Liriope muscari 'Moneymaker'