One of the joys of garden photography is that it makes you look more carefully, not only when seeking out a good shot, but also afterwards: Once the photos are uploaded to the computer, details become evident that we're previously overlooked. It is quite remarkable what you can discover in a photo that you didn't notice at the time of taking it. I would urge anyone who loves gardening to take up photography.
---
I have several pots of Agapanthus africanus, including white and blue varieties. This year I have been fascinated by their buds which started opening in early June. I took the photo above, and was amazed by the colours and strange botanical details that had been captured, so a few days later, I took some more…
⋮
A. africanus – Blue variety
It was the bud of a blue variety that first caught my eye as it contained so many remarkable hues. As you can see this bud casing included various shades of purples, blues and greens: colours I have never noticed in Agapanthus buds before. And look at those strange leaf-like blades that are emerging with the flower-buds! Have you ever seen those before?
Here is The same bud a few days later:
⋮
Ten days later…
⋮
A. africanus – White variety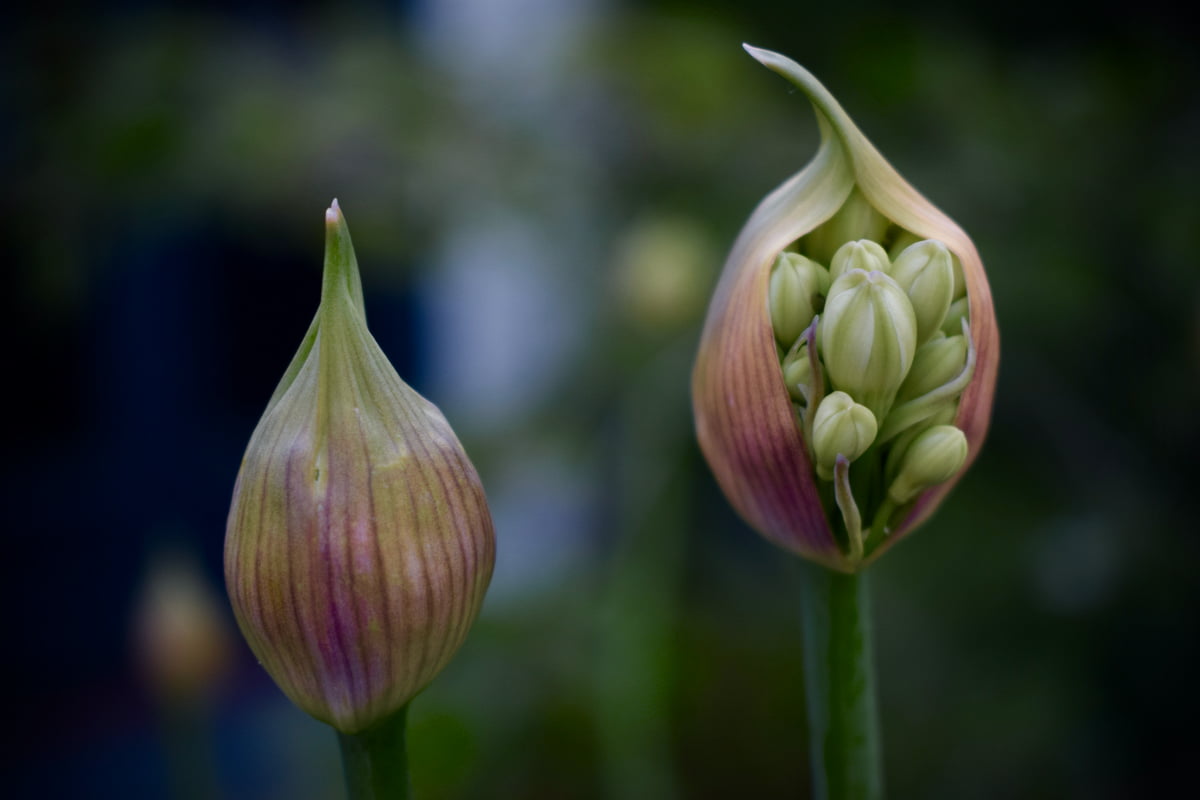 The buds of my white A. africanus are surprisingly colourful too, and break open in an equally fascinating way.
Their general shape is reminiscent of the onion which is a distant botanical cousin of theirs. Agapanthus are in the Amaryllidaceae family, and you can see the similarity to the bud of an Amaryllis. I like these photos as show the geometry of the bud so well, with its maroon-striped enclosure and deep green hood. The fat pale-green buds are just bursting to get out…
⋮
Five days later…