My first encounter with Dwarf Umbrella Plant was a specimen I purchased many years ago from The New Forest Nursery. I grew it successfully for several years in a large round-belly clay pot. I can't remember how it met its end, but I missed its unusual architectural presence. I now have a clump growing happily along the edge of the Lawn Garden. Below is some information about the requirements and growth cycle of this unusual and interesting perennial. I doubt you will ever see it in the garden centre, but if you do snap it up — you won't be disappointed!
Spring
Rising from the bare soil, these alien-looking flowers form a little forest of pink trees in April. They are connected below the mulch by a strange knobbly branching stolons which has an almost animal, claw-like appearance. This plant, Darmera peltata nana, or Dwarf Umbrella Plant. Being a waterside or bog plant it needs moist soil, so I have planted it at the base of the down-pipe from the Workshop's Green Roof (back right above).
Close up of the Dr Seuss tree-like growth. Being the dwarf form (D. p. 'nana') the flower spikes only grow to 30cm (1 ft). It's full-sized cousin has flower spikes three times as tall!
The Umbrella Plant is in the Saxifrage family, as can be seen from the pretty five petalled flowers.
The leaves will emerge in a week or so, initially closed up, like neatly folded origami, but quickly unfolding like umbrellas, until they make almost flat scalloped edged leaves held up by a central stalk.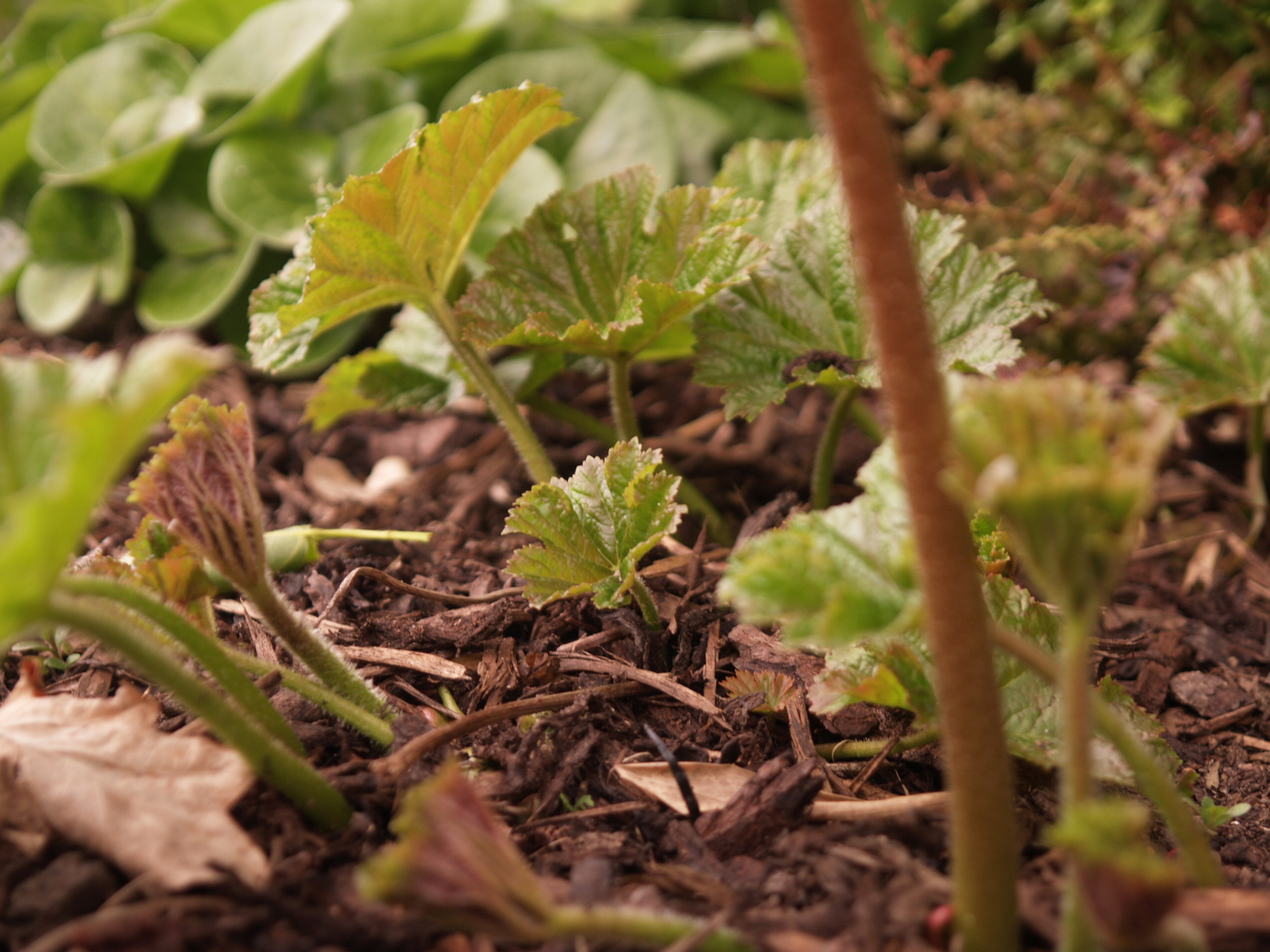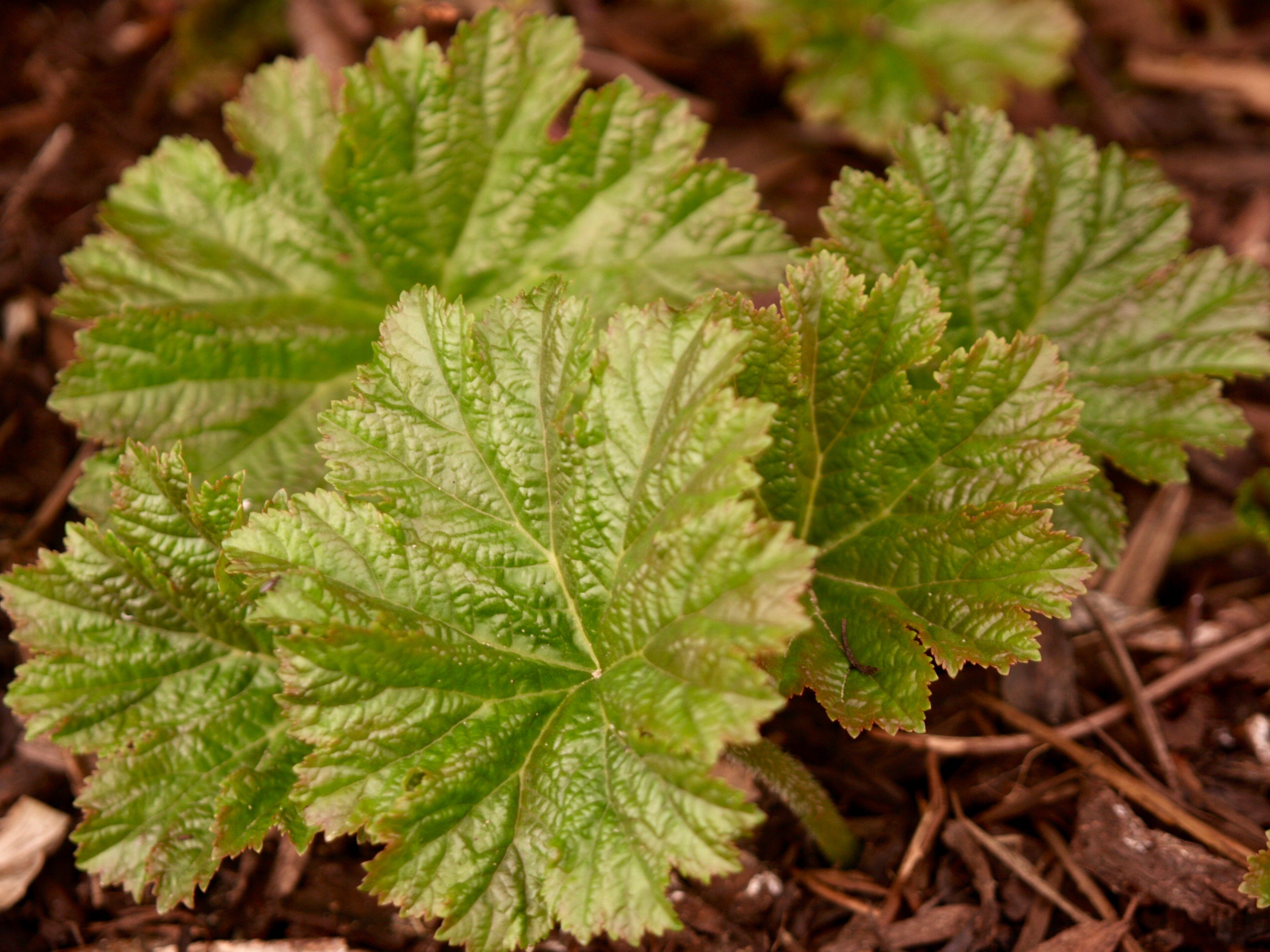 Summer
The Drawf Umbrella plant lives up to its name with its large round leaves held skyward on short upright stalks. This dwarf form has slightly fleshy leaves up to 25cm across (10 inches), so they dry out rapidly in full sun unless there is plenty of moisture at the roots. Planting them in a shady spot helps.
The leaf shape contrasts well with other shade-loving plants, such as [left to right] Sedges, European Ginger (Asarum European), Ferns and Euphorbia (back right) as well as Hostas (not shown)
Autumn
The rich colours of the autumn leaves are unexpectedly dramatic, especially when contrasted with evergreens around them.
Reds, greens and golds dominate until the leaves finally turn brown and die back.
I think this is a top notch garden plant if you can provide it with the right conditions.