2020 UPDATE
a mature fan
2020
Spring Blossom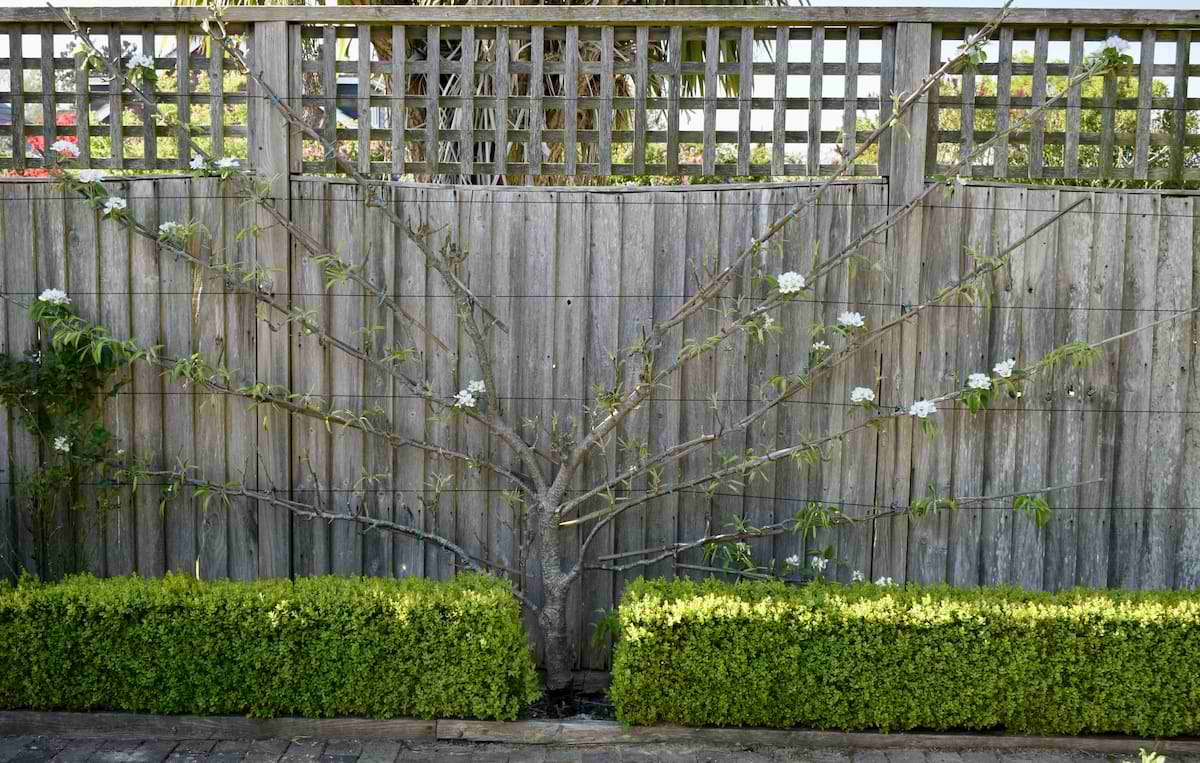 The quantity of blossom was disappointing this year. I don't know why. The tree has a great structure and size now. I will not be increasing its main framework, just pruning side shoots to encourage spur formation from now on.
UPDATE: 2020 – Summer Pruning
Summer pruning consisted of cutting back all side shoots to the lowest set of leaves — usually a cluster of 3 to 5 — which usually means cutting the shoots back to 1 or 2 inches. Almost all shoots had a nice dense cluster of leaves at eh base just right for turning into flowering/fruiting spurs. The end growth was pruned back to the ends of the canes.
There are only half a dozen pears this year.
READ ON FOR 2021 UPDATES