2018 UPDATE
summer pruning maintenance
2018
UPDATE: Spring 2018
April. The fan-form is taking shape nicely, and the pear tree is growing healthily. We didn't get many pears last year, and this spring there are only a few clusters of flowers, so probably not many pears this year either! Still, this is a young tree (3 years now) so is likely to become more productive in time.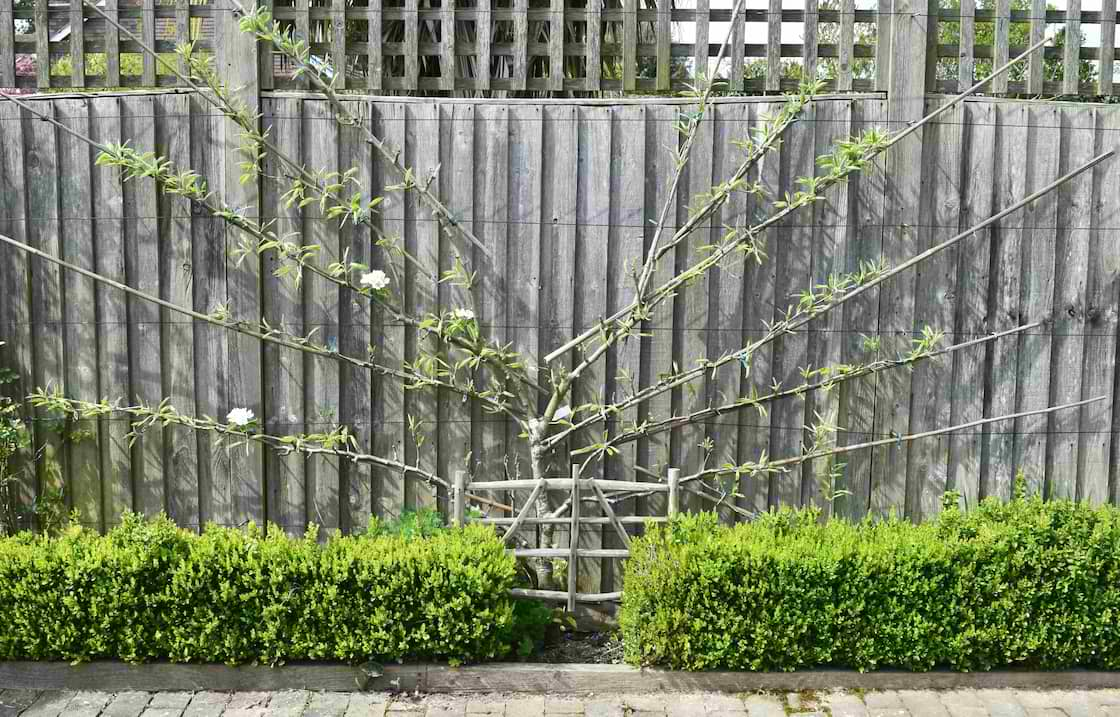 Trained pears can live for many decades, so it has plenty of time… For now I can enjoy the beautiful (if sparse) blossom: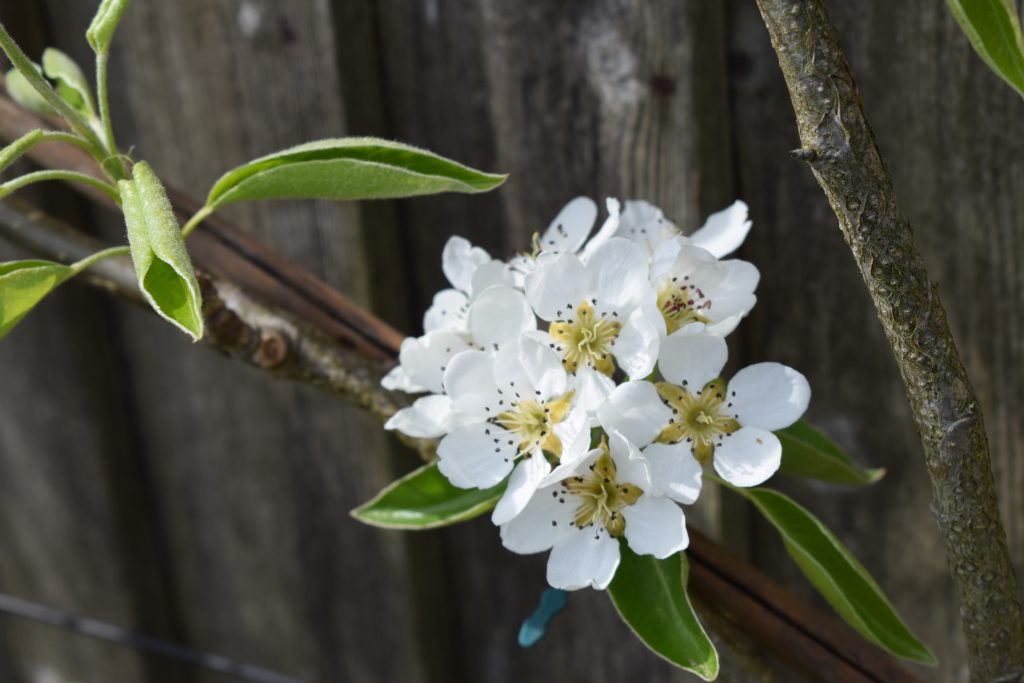 UPDATE: Summer 2018
July 26th. An ideal time for summer pruning. The new shoots of pears become woody earlier than apples, so late July is ideal for summer pruning. Apples must wait until late august otherwise they are likely to make a lot of vegetative growth.
Before pruning (above) You can see lots of vertical shoots in the middle, as well as many side shoots that have formed along the main stems. These are all cut back to 4 or 5 basal leaves.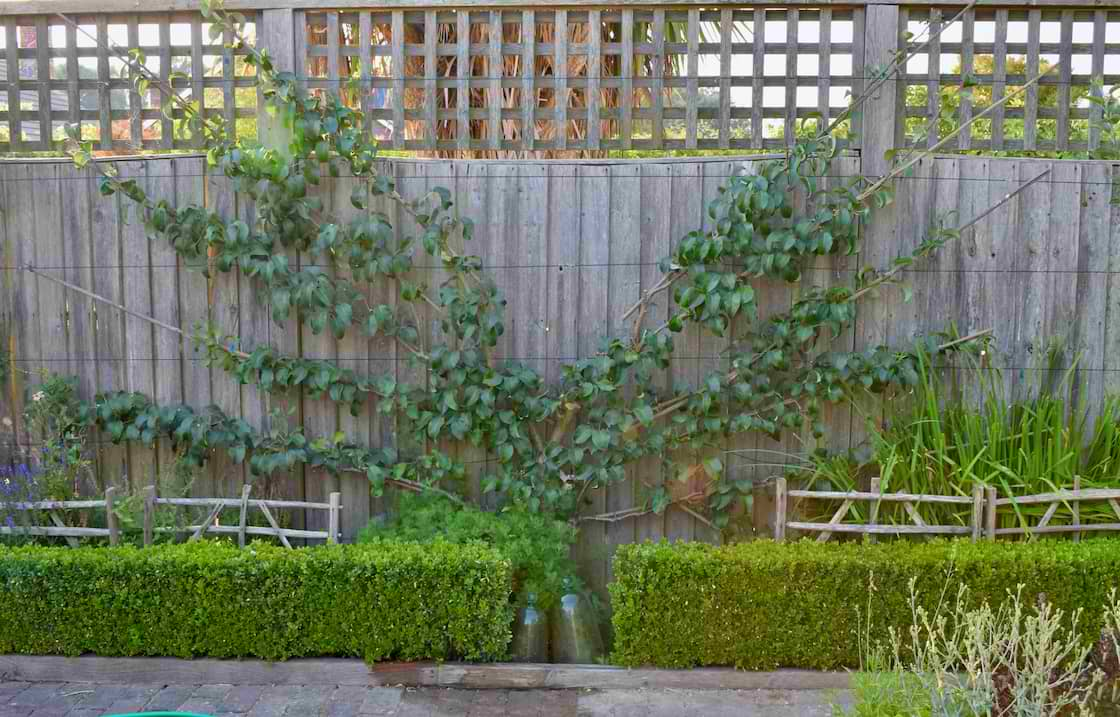 After pruning (above) A much neater fan, which hopefully will produce a lot of happy flowering buds and, perhaps, next year, some pears!
READ ON FOR 2019 UPDATES >>>>